The flower & the butterfly
...when you tumble down into the deepest & darkest abyss of life...
...yes, you'll be miserable, hurt, and broken...
...when nobody understand & seems like nobody loves you,
...yes, you'll feel empty, hopeless, and weak,
...when nobody wants to listen, & you just don't know who to turn to...
...yes, you'll be depressed, suffering, & may think about suicidal...
But,
never ever give up.
don't ever lose hope.
simply because
you can trust your life to Him.
He didn't say that life would be easier..
But He promises that He will always be there for you & for me.
and you can count on Him like 1, 2, 3..
because He is just a prayer away.
His love to you and to me is abundant.
Just believe & have faith in Him.
You'll find peace & joy.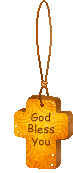 True story.

p/s: Happy Sabbath.. :)
till next time..
Labels: Hope, Inspirational, My Favourite